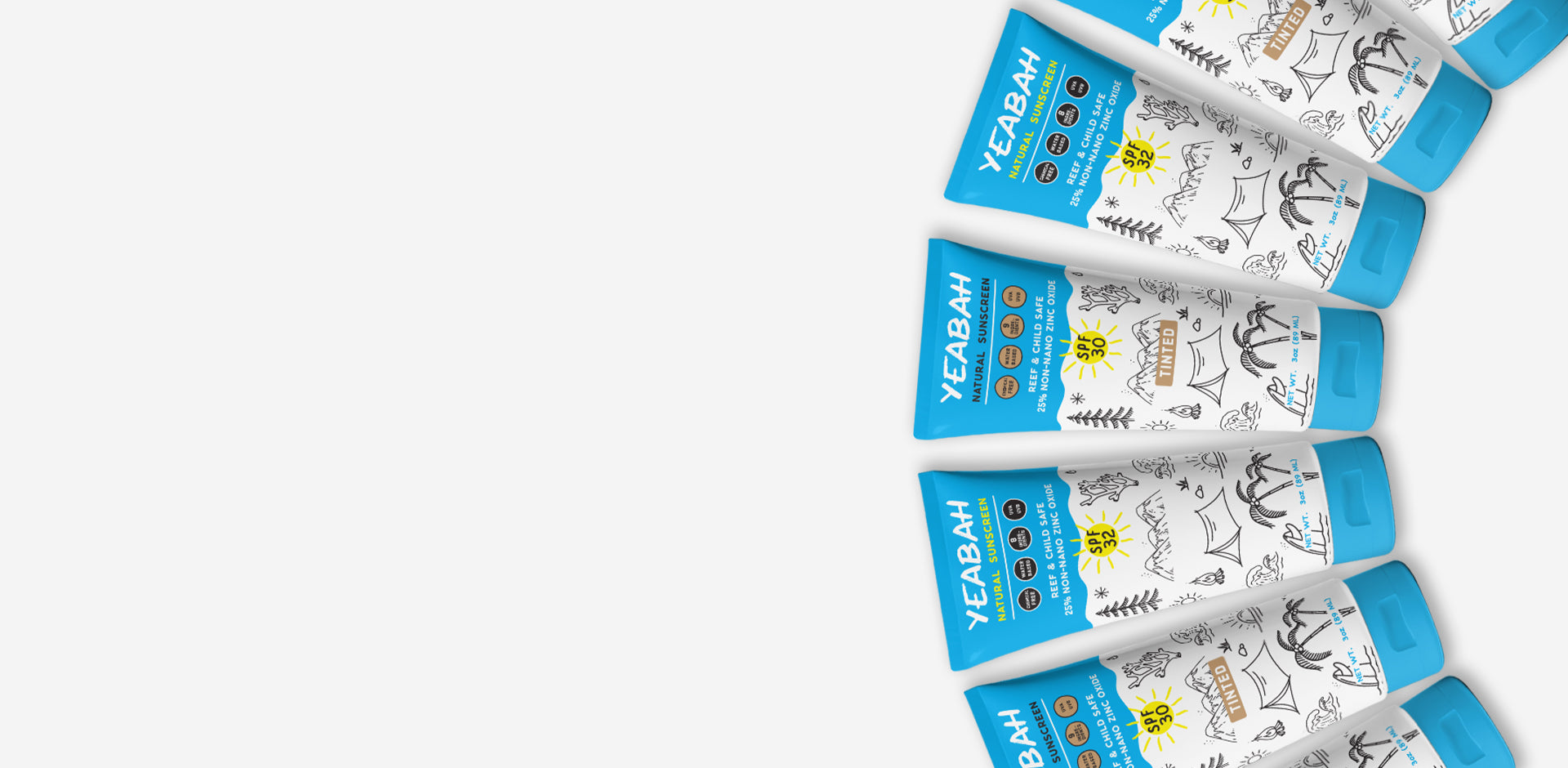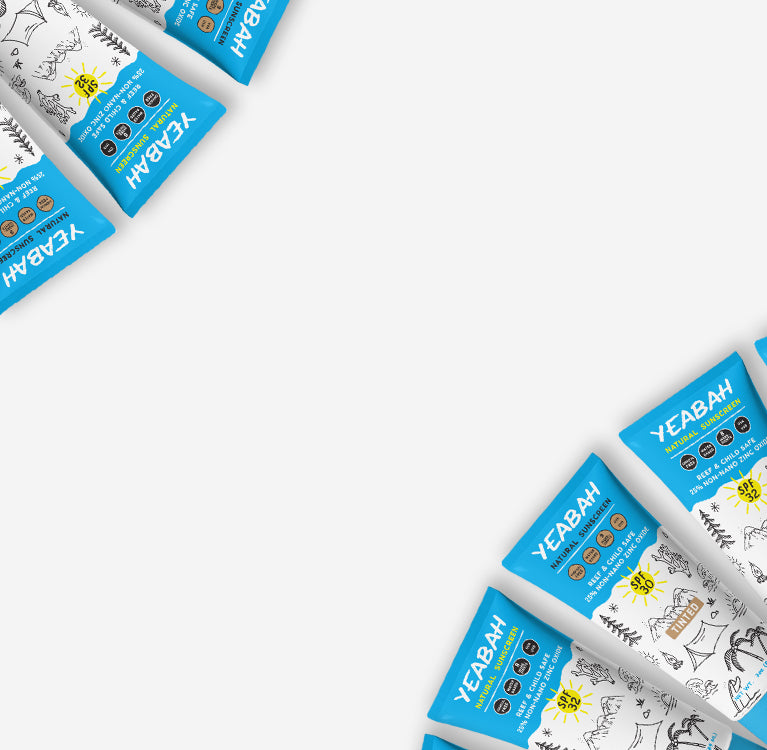 Minimal Ingredients. Maximimum
Protection.
No fillers or synthetics, just food grade ingredients!
Shop Now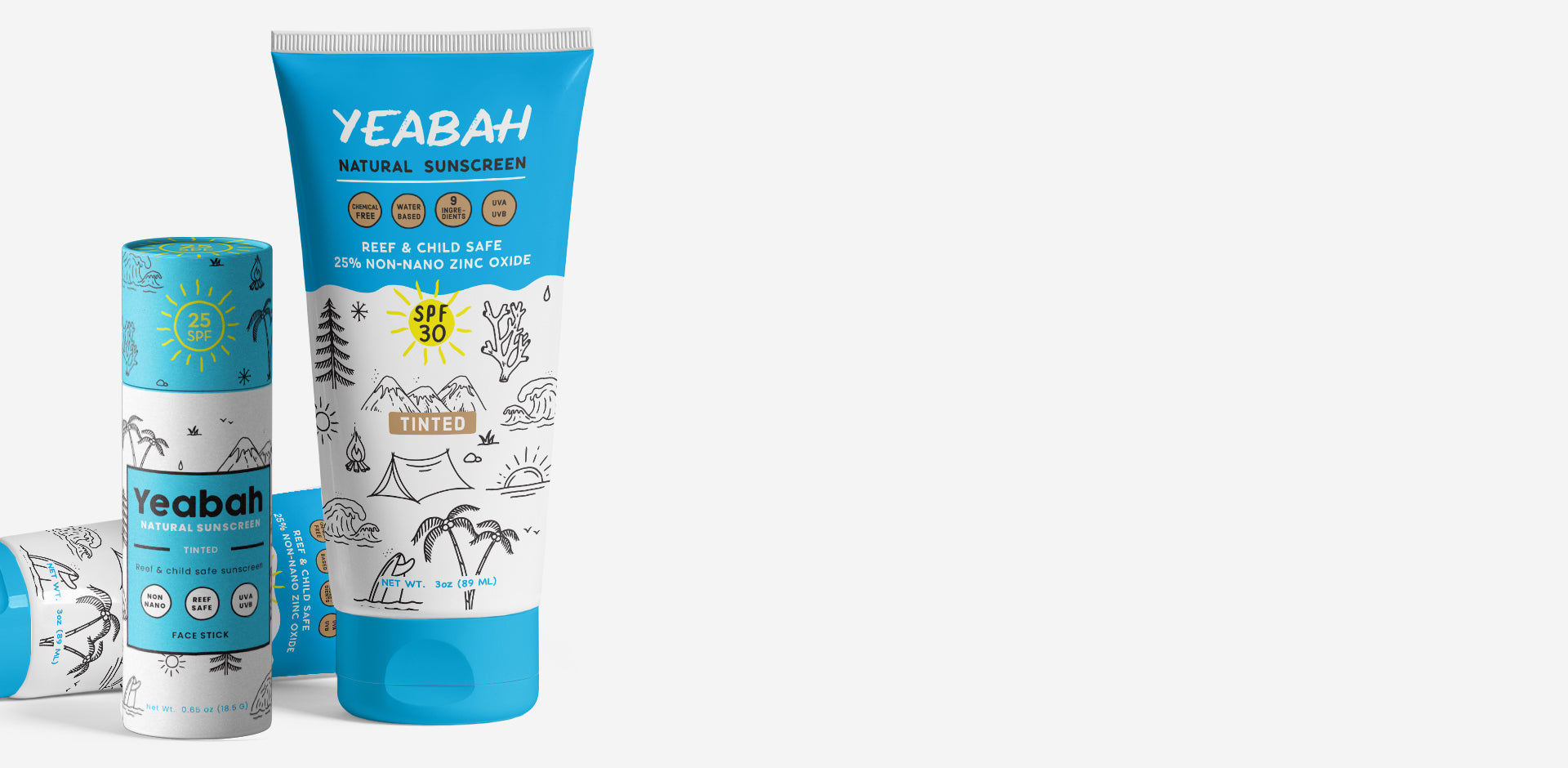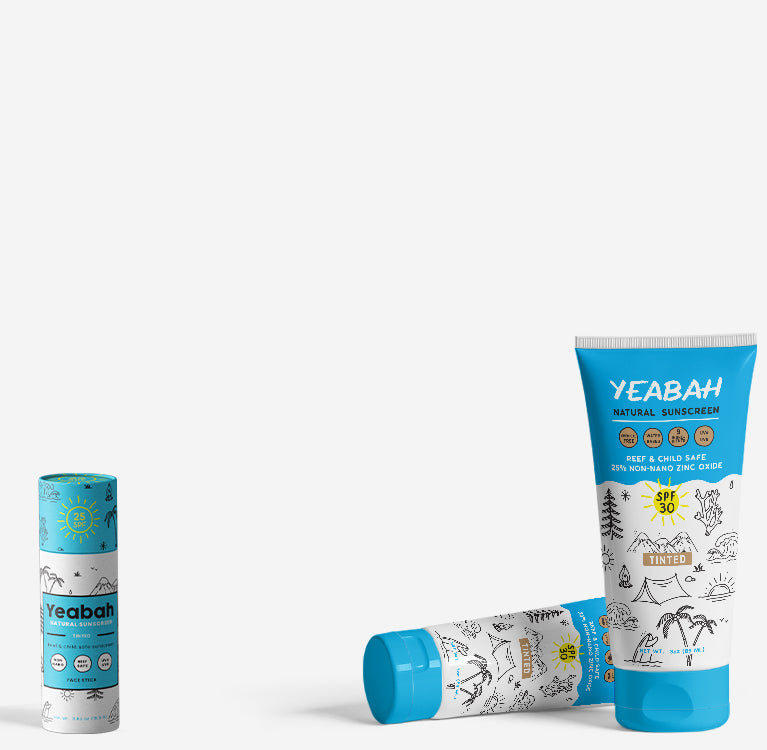 Simple Sunscreen For
Simple Skin.
Our tinted mineral lotion can be used as a natural moisturizing foundation for all skin sensitivities.
Shop Now
CERTIFIED ORGANIC INGREDIENTS
Shea Butter

Water

Jojoba Oil

Extra Virgin
Olive Oil

Vitamin E

Non-Nano Zinc Oxide
Sun Protection
For You
Made from the Earth with the Ocean in mind. All of our ingredients are 100% naturally sourced and combined into a gentle formula that's good for your skin and our planet. We use non-nano zinc oxide that's reef-safe and nourishing for your face and body.
YeaBah has created a mineral sunscreen that's dry-touch and effective in any environment.
YeaBah products are FDA certified to offer broad spectrum protection against UVA and UVB rays through the "Critical Wavelength" Test. The good news is that Non-Nano Zinc Oxide, our only active ingredient, provides the perfect defense against the sun while maintaining the health of your skin and our planet.
Natural Reef-Safe Sunscreen You Can Trust.
What our customers say...
Great for sensitive skin, organic ingredients and one of the only natural sunscreen. I am thrilled I found this product. A little goes a long way!
I love this stuff, doesn't burn your eyes and offers optimal sun protection. I surf usually for about 3 hours at a time, and that's really hard on sunscreen products, after 1 x 3 hour surf sessions, you can tell how effective a sunscreen is, and whether or not it ruins your experience with running into your eyes, or leaving your body too gresy. This stuff covers all the bases.
I never use sunscreen because the few I choose always ALWAYS clogged my pores and led to a fun new break out. Now I have lots of new freckles to show for it. I'm hyped I found this tinted sunscreen that I can wear when I roll. Yeabah is the way to go if you want to protect that face of yours. 
@blahnderlust
The only sunscreen that I not only use myself but also on my horses tender pink noses. I have spend years trying different products and they always avoided application. With Yeabah they lean into my hand during application. It's the ONLY sunscreen they actually love! I love it so much if they asked me to be a spokesperson to break into the Equine sunscreen market... I would do it!!